PNE Amphitheatre Seating Chart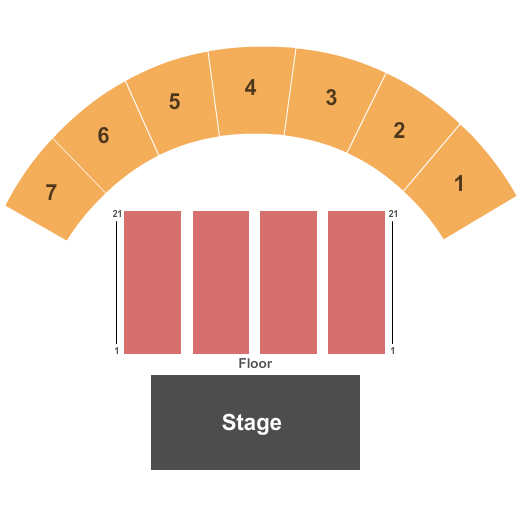 PNE Amphitheatre is an outdoor seating venue located on the PNE grounds. You can find it north of Playland Amusement Park in a space that offers a stunning view of the North Shore mountains. Seating is not covered and shows happen rain or shine.
The Pacific National Exhibition Amphitheatre is the proud host of an enormous variety of shows, performances and events, from sports games to massive live concerts! The venue has a capacity for 7,000 people in total, with capacity for 4,500 in bench seating and 2,500 in floor seating (standing). Certain events offer additional VIP seating. Doors open one hour prior to the start of the event. There are no assigned seats, so guests are advised to arrive early for the best chances of obtaining their preferred seating. Other than certain VIP seats, seating is uncovered. There are two permanent washrooms on either side of the facility, in addition to temporary pop-up washrooms.
The permanent seating is made up of pre-built benches where guests will have plenty of space to watch the show. Past guests will tell you that the best seating is in the center aisles since they offer the best view of the stage and show. But all seating sections provide a great view of the event. Some shows may have additional VIP seating areas, so please refer to the event description.
Seating Capacity
Currently, the venue has room for 7,000 guests with room for 4,500 in permanent seating and 2,500 floor seating (standing room only).
Accessible Seating
Wheelchair and companion seats are available within the amphitheater – please contact the venue prior to the event with your needs.
General Admission
All seating areas offer general admission style seating with no-specific seating assignments. So be sure to arrive early if you want the best possible seating. Remember that even though the gate opens an hour before the show, lines tend to form before that.