PNE Amphitheatre | Vancouver, British Columbia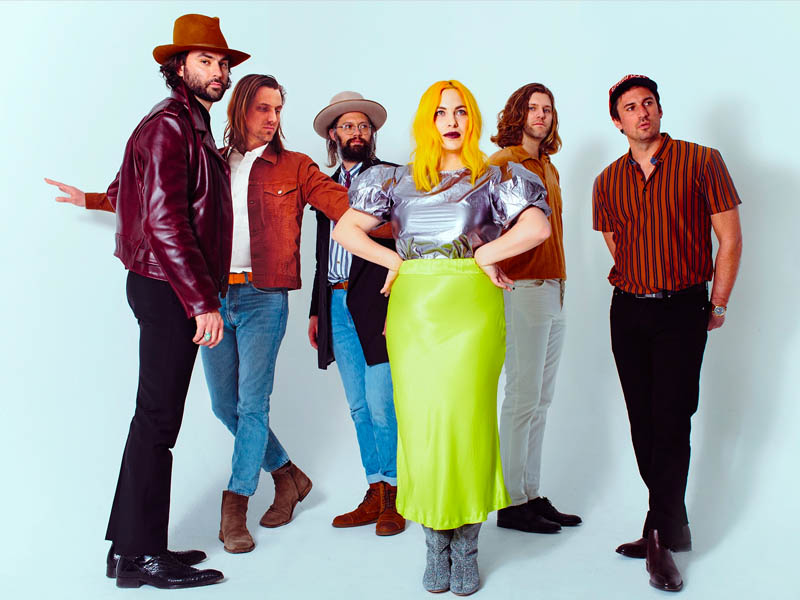 Indie folk band The Head and the Heart is embarking on a much-awaited tour this 2023! Their string of dates includes a co-headlining tour with singer-songwriter Father John Misty, who's known for his solo projects and other works with renowned indie bands. On Tuesday, 8th August 2023, The Head and the Heart and Father John Misty will bring their co-headlining show to Vancouver, where they will take over the PNE Amphitheatre! This concert will deliver unforgettable hits, fan favorites, and brand new music from The Head and The Heart's latest album, Every Shade of Blue, and Father John Misty's 2022 effort, Chloe and the Next 20th Century! Hurry and score tickets now to see these two groundbreaking acts on stage at the PNE Amphitheatre!
Last year, The Head and The Heart dropped their fifth studio album, Every Shade of Blue, via Reprise Records. The album peaked at number 21 on the Folk Albus chart and spawned three hit singles, including the number 1 Adult Alternative Airplay song, "Virginia (Wind in the Night)." The 2022 album follows a string of chart-topping efforts, such as Living Mirage, Sings of Light, and Let's Be Still. These albums also entered Billboard 200's Top 20, spawning several chart-topping and chart-performing singles.
In 2011, the Head and the Heart made their breakthrough with the self-titled debut album. The now gold-certified record peaked at number 3 on the Folk albums chart and spawned the number 1 AAA hit, "Lost in My Mind."
Renowned record producer and singer-songwriter Joshua Michael Tillman, a.k.a. Father John Misty, has had notable works with several bands like Fleet Foxes, Saxon Shore, Demon Hunter, and more. He has also contributed songs to albums by pop artists, such as Lady Gaga, Beyonce, and Post Malone. In 2012, Tillman emerged as Father John Misty, the stage name for his solo project. He dropped his debut album, Fear Fun, with much critical acclaim. The record also entered the Billboard 200 and Top Rock Albums charts. In 2015, Tillman rose to international fame upon dropping his sophomore effort, I Love You, Honeybear. The album entered four U.S. Billboard charts and entered the charts in ten other countries.
Grab tickets to see The Head and the Heart and Father John Misty light up the PNE Amphitheatre with their biggest hits! Tickets are now available!