PNE Amphitheatre | Vancouver, British Columbia
Canadian fans of the iconic band The Beach Boys will definitely feel some Good Vibrations this Sunday, September 2022, as the rock n roll pioneers will be surfing' their way to Vancouver to perform at the PNE Amphitheatre. Yes, you've read that right! The Kokomo-hitmakers will be heading to the Great White North this fall to bring their "Sixty Years of the Sounds of Summer" tour for all Canadian fans to behold. Grab your tickets for the show and prepare to sing along to the band's timeless songs that still show youthful exuberance. Sing and dance to our all-time fave tracks, such as "Good Vibrations," "Slop John B," "Surfin' USA," "I Get Around," and many more. Book your tickets now, buy one for each of your family and friends, and enjoy the timeless music of the one and only The Beach Boys!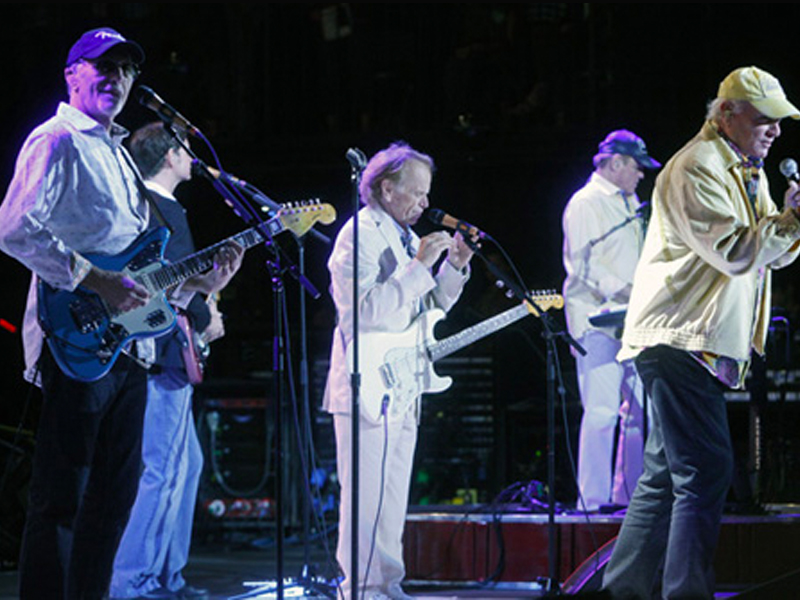 As one of the pioneers of rock n roll music, The Beach Boys' legacy in the music industry can't be denied. From their humble beginnings in the early 1960s to their world domination, the band is truly an American icon all on their own.
The Beach Boys were originally comprised of then three teenage Wilson brothers: Brian, Carl, and Dennis, their cousin Mike Love, and school friend Al Jardine. Formed in 1961 as a local band, the boys signed with Capitol Records the years after. They released their first album, "Surfin' Safari," that same year, and their hit song "Surfin' USA" propelled the boys into international stardom. Cliche as it may sound, but the rest is history. The band was able to record 29 studio albums and sold over a hundred million records worldwide. With a Grammy Lifetime Achievement Award and a Rock n Roll Hall of Fame induction, The Beach Boys become a living icon that personifies superb musicianship, artistry, and triumph.
This year, the boys are hitting the road again for another tour. Dubbed "Sixty Years of the Sounds of Summer," the tour comes on the heels of the debut of the new single "Beach Boys" by country duo Locash featuring The Beach Boys' co-founder Mike Love and longtime bandmate Bruce Johnston. The North American leg of their trek has already kicked off last May 6 in Minnesota and is scheduled to stop at Vancouver this September 4. Don't miss this legendary band performing one of the most highly-anticipated returns to the touring circuit. Click on the "Get Tickets" button to order your tickets now!