PNE Amphitheatre | Vancouver, British Columbia
Werk your way to PNE Amphitheatre this Friday, August 26, and witness the jaw-dropping performances of prominent drag stars in a dazzling evening filled with glitz, glamour, and fun. Catch international drag queens Eureka, Ginger Minj, Plastique Tiara, Trinity the Tuck, and Vancouver's very own Kendall Gender in "Stars of Drag: A Night of True Colors." The international queens will surely make Vancouver summer hotter as they strut their charisma, uniqueness, and undeniable talent on the catwalk. If you are a fan of drag art, this is your chance to see the biggest names in the industry. Get your tickets here and prepare to raise your pride flags this August 26 to support our queens. Hit the "Get Tickets" button for a safe and secure transaction.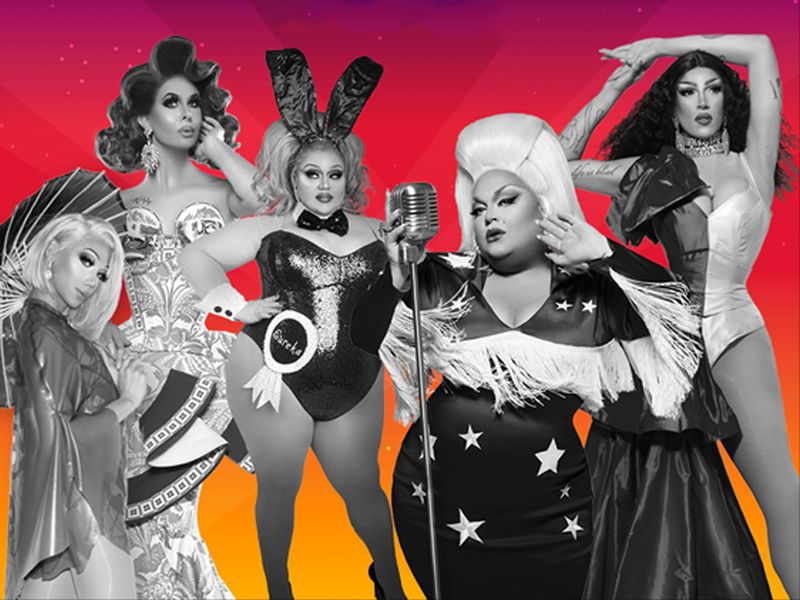 Since 1910, the PNE fair has brought summer fun to Vancouver. Better than ever, it's back this year with concerts of notable icons from the legendary band Chicago to soul pioneers Chaka Khan and Patti LaBelle. From August 20 until September 5, there is something for all to enjoy, whether you go there to hear country music or watch a tribute show for The Beatles. This extravagant lineup includes a dazzling night of performances from international drag queens Eureka, Ginger Minj, Plastique Tiara, Trinity the Tuck, and the pride of Vancouver Kendall Gender. RuPaul's Drag Race fans need not be reminded of these iconic alumni because these five surely live rent-free in their minds.
Eureka is a fan favorite of Season 9, 10, and All Stars 6, and eliminations do not stop them from returning to the show. They have proven time and time again that they are the life of the party. The comedic queen Ginger Minj shook Season 7, All Stars 2, and All Stars 6. The "Glamour Toad," as she calls herself, is brimming with talent, appearing in several Netflix movies and theatre shows, topping the charts for her Sweet Tea and Gummy Bear albums. The stunner and Tiktok favorite drag queen, Plastique Tiara, graced Season 11. Her charm, transformative beauty, and her creativity make her a showstopper. The All Stars season 4 winner Trinity the Tuck will always be remembered for her wit and talent, always ready to amuse. After all, she was "National Entertainer of the Year" and one of "the most powerful drag queens in America."
They will be joined by RuPaul's Drag Race Canada season 2 sensation Kendall Gender. Apart from being a well-rounded performer, she is an activist and has raised money along with her performances. These iconic drag queens are lighting up the night for Stars of Drag "A Night of True Colours" at the PNE Amphitheatre on Friday, August 26. Werk your way into getting a ticket now! It is as easy as clicking this site's "Get Tickets" button.