PNE Amphitheatre | Vancouver, BC
Come on, Canada, let's show this young Britt some love! The Who Cares? Tour is stopping off at the PNE Amphitheatre on Wednesday, June 8th, 2022 and Rex Orange County could really do with some friends! Grab some tickets and come on down for a night of sarcastic, wit-fledged songs, filled with charming rough edges, He is the epitome of a Gen-Z artist that soaks up everything, as his influences jump between Stevie Wonder, Green Day, and the Doobie Brothers, and at times, he evokes Frank Ocean or Amy Winehouse.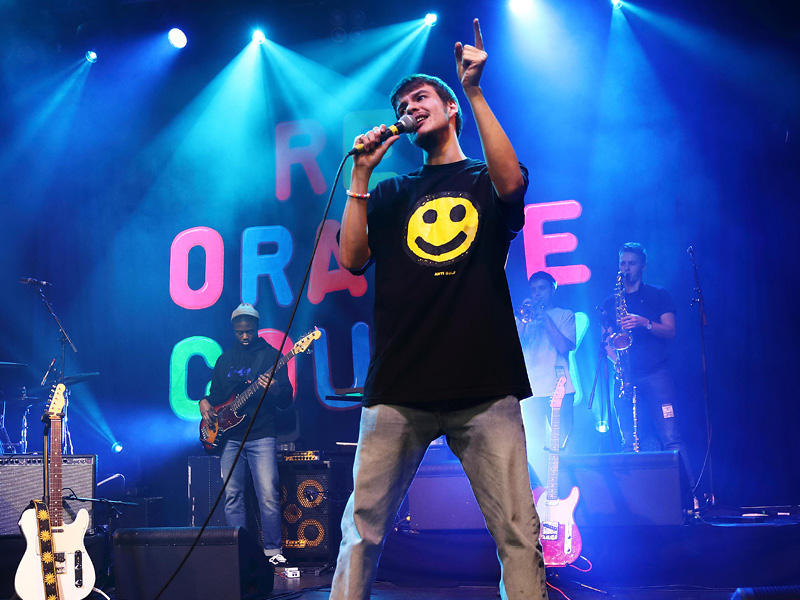 Alex O'Connor, also known as Rex Orange County, is a gifted singer/songwriter known for his literate, quirky brand of bedroom pop that combines jazz, hip-hop, and soul influences. O'Connor was still a teenager when he first gained attention online in 2015 for his self-produced album, bcos u will never be free. He built upon his viral buzz with 2017's Apricot Princess, which found him further expanding his sound. The album cracked the Top Ten of Billboard's Independent Albums chart, and paved the way for his even more ambitious, jazz-inflected 2019 effort, PONY, his third studio album and major-label debut. The album was released in October 2019, Hannah Mylrea from NME wrote of the album, "A dazzling follow up to Apricot Princess, Rex Orange County's third studio album is a total delight. It may be miserable outside, and the world's going to shit, but try listening to Pony and not feeling a bit more optimistic about the future. Go on, we dare you." Pony ranked at number 1 on the Top Rock Albums, number 3 on the Billboard 200, and number 5 across the pond on the UK Albums charts.
O'Connor's fourth album, Who Cares?, will be released on 11 March 2022 and marks his first release since 2020. He had an international tour scheduled in 2020, but it was cut short due to COVID. Rex says, after spending so much time quarantined, by January 2021 he wanted to create new music, and spent several days working with Benny Sing to produce this latest album, The album also finds Rex reunited with one of his earliest champions, Tyler, The Creator, who contributes a verse to "OPEN A WINDOW," which marks the first time the two have collaborated since Tyler's 2017 album Flower Boy.