PNE Amphitheatre | Vancouver, British Columbia
PNE Amphitheater will be filled with excited fans this Saturday, September 3, as Canada's most celebrated duo, Bachman-Cummings, takes the spotlight in this year's Summer Night Concerts. Canada's most decorated musicians and songwriters will entertain their fans on a weekend filled with nothing but great music from the two living legends. Come watch with your friends and family, and be ready to sing along to the duo's greatest hits, including "No Sugar Tonight," "Hand Me Down World," "Share The Land," "These Eyes," and many others. If you missed their performances in their cross-Canada reunion tour last year, this is your chance to see these Canadian Music Hall of Fame recipients live! Tickets for the show are still on sale. Hurry and book yours now before they run out.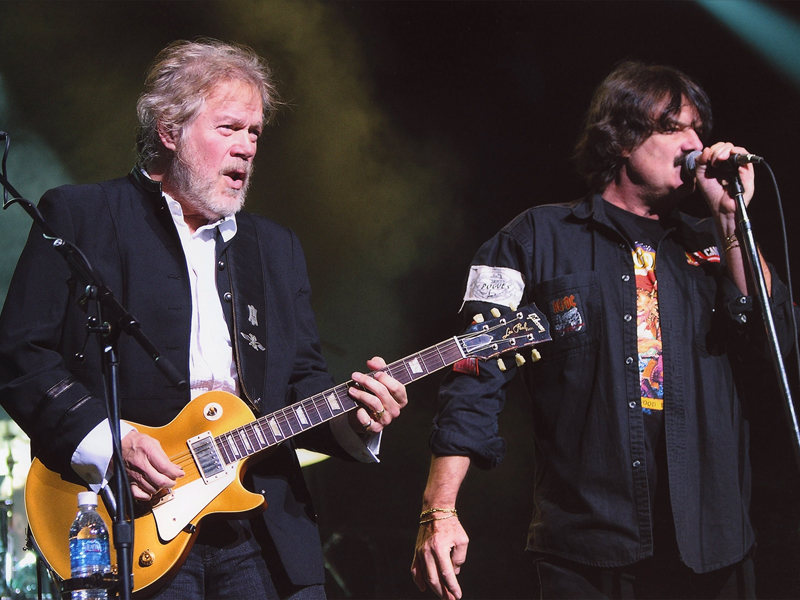 Randy Bachman and Burton Cummings have an interesting work relationship. For 60 years, they have been either rivals or bandmates, and even though each musician has paved impressive solo careers, they truly shine when they are together. "These Eyes," "No Time," "Let It Ride," "Takin' Care Of Business," "My Own Way To Rock," and "Fine State of Affairs" are some songs in their long list of successful discography. They are also credited as the artists that introduced Canadian music internationally. Both musicians have garnered many accolades. Both are members of the Canadian Music Hall of Fame, and received the honor merit of the Order of Canada, Governor-General's Performance Arts Award, and many more.
The Bachman-Cummings duo of today was formed in 2005 when the two legends realized their significant contributions might be loved by people. "We're the two guys who wrote and sang these songs, and I think people know that and want to hear the real thing," declares Burton Cummings. Throughout the years, their compatible musical talents have flourished.
This year, Bachman-Cummings is back to continue their much-awaited "Together Again Tour," which commenced in 2021. They will rock the PNE Amphitheatre in Vancouver, Canada, on Saturday, September 3.
You can now reserve tickets to see Bachman-Cummings live. Just click the "Get Tickets" button.