PNE Amphitheatre | Vancouver, British Columbia
End your July with a bang and raise your Pride flags this Sunday, July 31st, at the PNE Amphitheatre. Enjoy great music and immense happiness at the first-ever Happyland Festival! Headlined by the Canadian-based country music star Orville Peck, the inaugural festival is a fully inclusive Pride celebration that features performances from LGBTQIA+ icons. Joining the fringe masked-singer are Perfume Genius and Big Freedia. Be part of history and join this exciting festival. Whether you belong to the colorful LGBTQIA+ community or are simply an ally, you are more than welcome to be part of this inclusive event. Get your tickets here and be ready to raise your flags, and have a great time!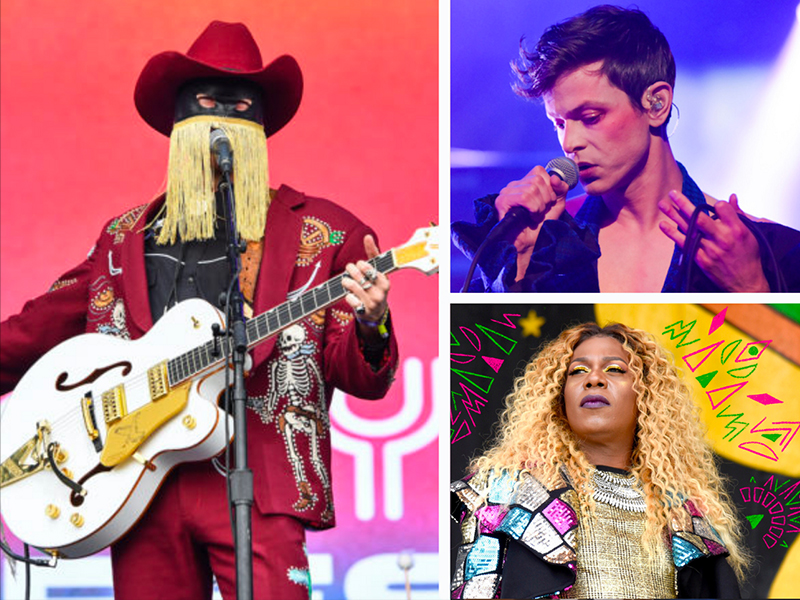 In celebration of Pride, the HAPPYLAND festival will commence beginning this year. Presented by Sunrise Series, the festival will occur annually for inclusivity. The festival will be headlined by LGBTQIA+ icons Orville Peck, Perfume Genius, and Big Freedia.
The breakout star Orville Peck self-produced his first album "Pony" in 2019. He "wrote, produced and played every instrument he could" while working in a coffee shop. The album was a huge hit winning Best Country Album in 2019's A2IM Libera Awards. Since then, he has garnered attention from many celebrities, first from Trixie Mattel, with whom he collaborated for her EP Full Coverage, Vol. 1. He will also appear on Lady Gaga's "Born This Way The Tenth Anniversary" album. Apart from the collabs, he released his second studio album, "Bronco," last April 8.
Perfume Genius is the stage name of musician Michael Alden Hadreas. His career started in 2010 when he released "Listening." The album instantly got critical acclaim, with Pitchfork rating it 8.2 out of 10. His second album, "Put Your Back N 2 It," also garnered praise, but his third album, "Too Bright," propelled his career to new heights garnering rave reviews. On the other hand, his fourth album, "No Shape," in 2017, exceeded expectations with an 8.8 score from Pitchfork, calling it "his most realized album yet, a tender and transcendental protest record of love and devotion." Since then, he has released two more albums, including his latest album, "Ugly Season," which came out on June 17.
Bounce music trailblazer Big Freedia began her career as a rapper in 1999. Still, her mainstream exposure started in 2009 when she performed as a closing act at the Bingo Parlour Tent and performed at the festival, Voodoo Experience. Her career has steadily progressed since then, earning her the title of Best Emerging Artist and Best Hip-Hop/Rap Artist in 2011, appearing on plenty of shows, becoming a judge on RuPaul's Drag Race, and sampling Beyonce's song "Formation." Recently she was given the distinction of Artist Ambassador for US Independent Venue Week and appeared on Beyonce's newly released single "Break My Soul."
Pride celebration is extended until July as these iconic artists will start with a bang at the annual HAPPYLAND festival in PNE Amphitheatre in Vancouver, Canada, on Sunday, July 31. Get your tickets now!