PNE Amphitheatre | Vancouver, British Columbia
Summer Concert Night this August 27 at PNE Amphitheatre becomes more exciting as the Grammy award-winning band Gipsy Kings brings their pop-rock music embellished with flamenco and salsa melodies to the famous Vancouver venue. Light up your gloomy Saturday night by immersing yourself in Gipsy Kings' signature tunes, such as "Bamboleo," "Baila Me," "Trista Pena," and "Un Amor," among several others. Led by the founder and lead singer, Nicolas Reyes, Gipsy Kings will make the audience feel like royalty as they offer them nothing but the best music. Whether you are a diehard fan of the band or simply want to experience one incredible night of authentic rumba flamenco and pop-rock music, you should grab your tickets now! Click the "Get Tickets" link to secure your event passes.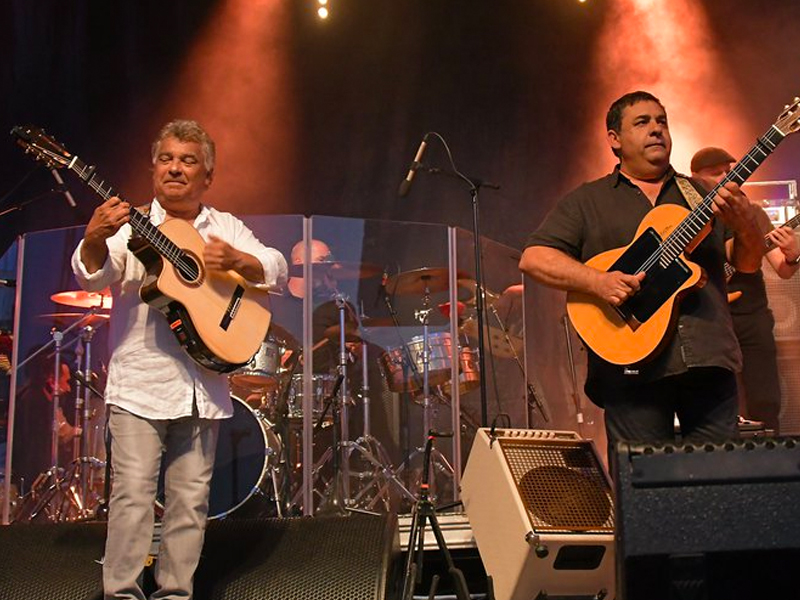 The flamenco and salsa band Gipsy Kings began as a family group. Created by Chico Bouchikhi, Nicolas Reyes, and Tonino Baliardo, they started as the band "Los Reyes." During their early years, they played on many occasions and in the streets, living like gypsies. Because of that, they changed their names to Gipsy Kings. It took them three albums to start becoming popular. In 1989, their third self-titled album was made available to the United States audience, and it reached the charts making it one of the few Spanish albums to reach such heights. Since then, they have made nine albums, contributed music to films such as "Toy Story 3," and made many popular covers. In 2013, their ninth album Savor Flamenco won the Grammy for Best World Music Album. In the 30 years of the band, they have sold 14 million albums worldwide and reached music charts in various territories.
The fusion of traditional music, especially flamenco and salsa, with pop is notable in their songs. Their music tends to be described as transcending borders and generations, a distinction given to true pioneers of music. Gipsy Kings is one of the few lucky musicians that have marked their legacy in the industry, and their music is something they want to pass on. It has been the main goal of the band these past few years to continue sharing their music.
The Gipsy Kings feat. Nicolas Reyes's tour is commencing starting July worldwide. Canadian fans of the band, you can see them live at PNE Amphitheatre on Saturday, August 27. Ticket reservations are still available by clicking "Get Tickets" above.