PNE Amphitheatre | Vancouver, British Columbia
Day two of FVDED In The Park at PNE Amphitheatre on Saturday, September 11th, 2021. Featuring Rezz, Black Tiger Sex Machine, Baauer, Trevor Daniel, Juelz, Eric Reprid, DJ Miko So?, and more. Grab your tickets now for FVDED in the Park, one of the most significant urban music festivals in Canada.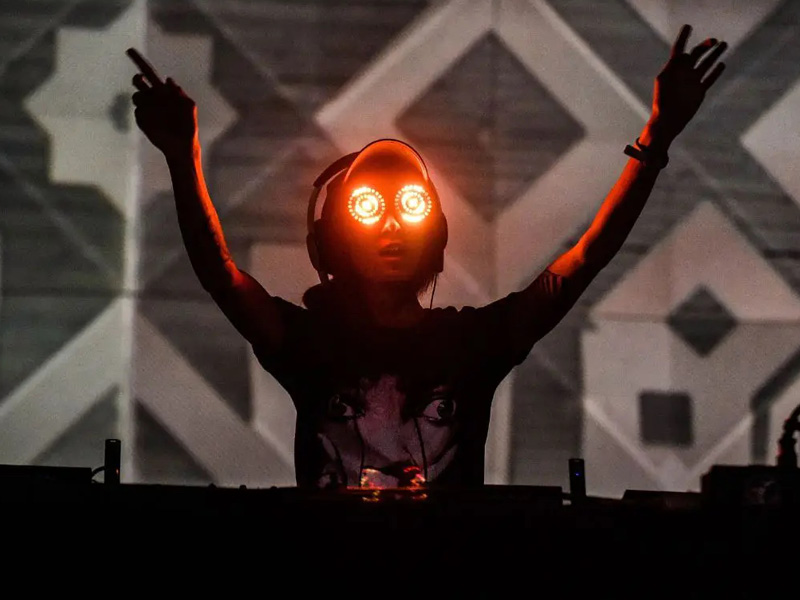 Canadian DJ and record producer from Niagara Falls, Ontario, Isabelle Rezazadeh, known by her stage name Rezz, brings her genre-smashing brand of sinister and dark techno. Isabelle wears glasses as an ode to hypnosis and has built her brand around it. The light reflects out but not in. Her idea of live shows is trying to hypnotize the audience into a state of trance.
Come to the BTSM church! Come and fight the infected! The future is in your hands now. Black Tiger Sex Machine are Patrick Barry, Marc-André Chagnon and Julien Maranda. Hailing from Montreal, Quebec, Canada. The Trio plays an aggressive mix of Electro, Electro house, Dubstep, and House while wearing black tiger masks.
American record producer and DJ, Harry Bauer Rodrigues, known as Baauer, is best known for his double platinum song "Harlem Shake". He has recently been nominated for a Grammy Award for the single, "Planet's Mad." Expect, EDM, trap, hip hop, grime, and bass.
R&B and pop artist Trevor Daniel Niell found fame with the single, "Falling," in 2018, which hit the charts in more than twenty countries. He is currently working on his second studio album called "Sad Now Doesn't Mean Sad Forever."
Member of the East Coast Hip-Hop group, the Diplomats, Juels Santana is best known for his appearances on Cam'ron 's 2002 singles, " Oh Boy " and " Hey Ma ", which peaked at numbers 4 and 3 on the Billboard Hot 100.
Shi Yi Liu, known professionally as Eric Reprid is best known for his 2020 album, Cold World, in which the hit single, "Cold World," was nominated for Rap Recording of the Year at the Juno Awards of 2021.