PNE Amphitheatre | Vancouver, British Columbia
Day one of FVDED In The Park at PNE Amphitheatre on Friday, September 10th, 2021. Featuring; Deadmau5, Alison Wonderland, Blxst, Softest Hard, Nostalgix, and So Sus. Get your tickets now for FVDED in the Park, an iconic weekend and the biggest celebration of music and culture in Vancouver!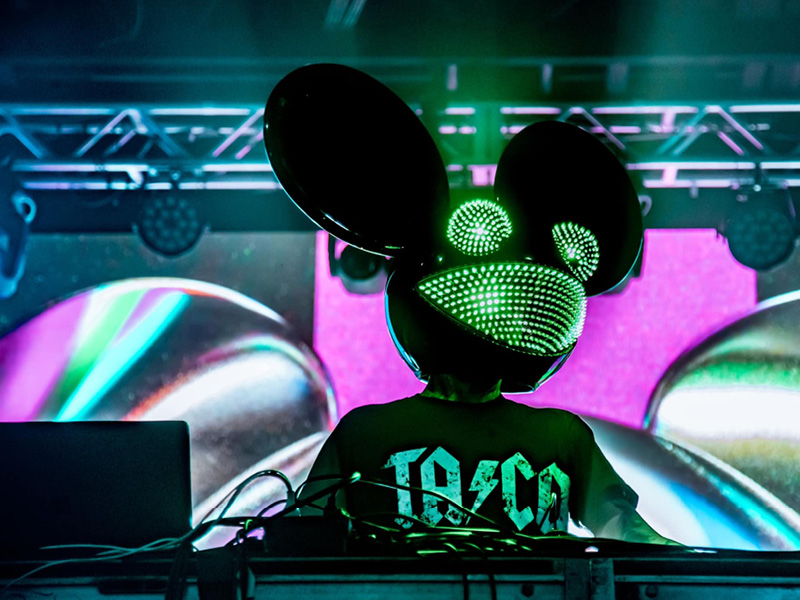 Deadmau5 is bringing Vancouver an Unhooked show on Friday. Giving the famous mouse a chance to let his ears down, in his words; it's a show that he can play "whatever the f*ck whenever the f*ck" he wants. So, expect remixes, expect entire tracks from different artists, expect to miss the drop, expect awesome visuals, but don't expect the mau5head, it's going to be a wild EDM night at FVDED.
EDM producer, DJ, and singer Alexandra Margo Sholler is Alison Wonderland, a classically trained musician known for her event like live shows where she often jumps between spinning the tables to singing right out in front and brings out her classical instruments to enliven the show, adding that extra bit of special with a perfectly synchronized light show.
West Coast rapper, singer, songwriter, Matthew Burdette is, Blxst. From self-editing his videos and artwork to mixing and mastering his sound, he's been on an unstoppable run, gaining notoriety for his productions and collaborations with Kendrick Lamar, YG, Eric Bellinger, Mustard, G Perico, Mozzy, and Kalan.FrFr.
Vietnamese-American DJ and producer, Softest Hard, is known for tracks like "This High" and "Should Have Kept It True."
Vancouver homegrown DJ, Nostalgix, pushes the boundaries of house music by blending her sound with a variety of musical influences.
With his signature sound at the intersection of wave, future bass, and trap, So Sus bridges emotive sonic elements with hard-hitting components for maximal listening experience.