PNE Amphitheatre | Vancouver, British Columbia
This time you should definitely have your Cake, and eat it! Cake comes to PNE Amphitheatre on Wednesday, August 24th 2022. The reasonably political band, known for its sarcastic lyrics, MacCrea's dead pan, monotonous vocals, and their music of alternative rock, country and western, hip hop influences, Cake, are back on the road! Grab some tickets and come on up to Vancouver for the ultimate Cake party. They have, more than once, been described as One Hit Wonders, and hopefully, this year they will have another of those wonders for us all to enjoy!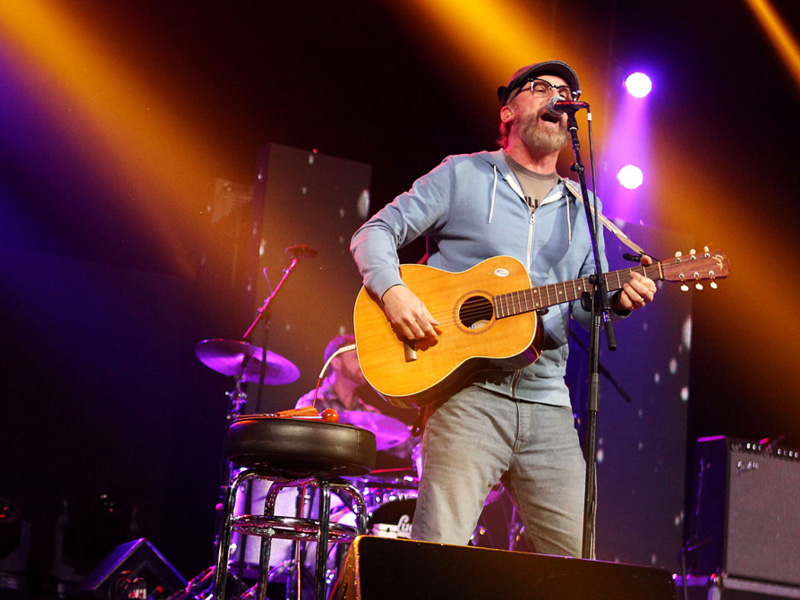 The highly politically motivated, John McCrea started his songwriting career in Sacramento, California. He then went to try writing songs in Los Angeles, where after a few years, he returned to Sacramento and formed the band Cake in 1991. There have been several members who joined and left the band over the years, with the band currently being made up of lead singer John MacCrea, trumpeter Vince DiFiore, guitarist Xan McCurdy, bassist Daniel McCallum, and drummer Todd Roper.
Between 1994 and 2011, a period of some 17 years, the band has been known more than once, as One Hit Wonders, but they have also managed to produce seven studio albums. Their music style has been described as having been influenced by Alternative Rock, Hip Hop, and Country, with John MacCrea's sing-sing chit-chat monotonous style of vocalization being described as the beginnings or a variation of Rap style music.
Their greatest success was in 1998 with their song, "Never There" reaching number one on the Alternative Airplay Billboard Charts. Cake have been nominated five times in the California Music Awards, between 2001 and 2002. More recently, in October 2018, the band released the music video for "Sinking Ship", also announcing that money raised by single sales would go towards Doctors Without Borders.
CAKE's most recent album, Showroom of Compassion, debuted at number 1 on the Billboard Top 200 Album Chart and was touted as "deadpan brilliance" by the New Yorker. The band is currently at work on their ninth album, due for release during late 2022.