PNE Amphitheatre | Vancouver, British Columbia
PNE Theater will surely Lighten Up this 1st of September as the Grammy award-winning duo, Brothers Osborne, join the star-studded lineup of Pacific National Exhibit's Summer Night Concerts. The boundary-breaking country duo will grace Vancouver's famous venue to offer country fans one of the best concert experiences this summer. Join hundreds of country music lovers in showing John and TJ Osborne your love while they perform their famous rock and pop-country tracks. Sing along to the band's established country-playlist hits, such as "Stay a Little Longer," "Shoot Me Straight," "Younger Me," and "Weed, Whiskey and Willie," among several others. If you are a big country fan, you can't afford to miss this concert. Grab your tickets here by clicking the "Get Tickets" link.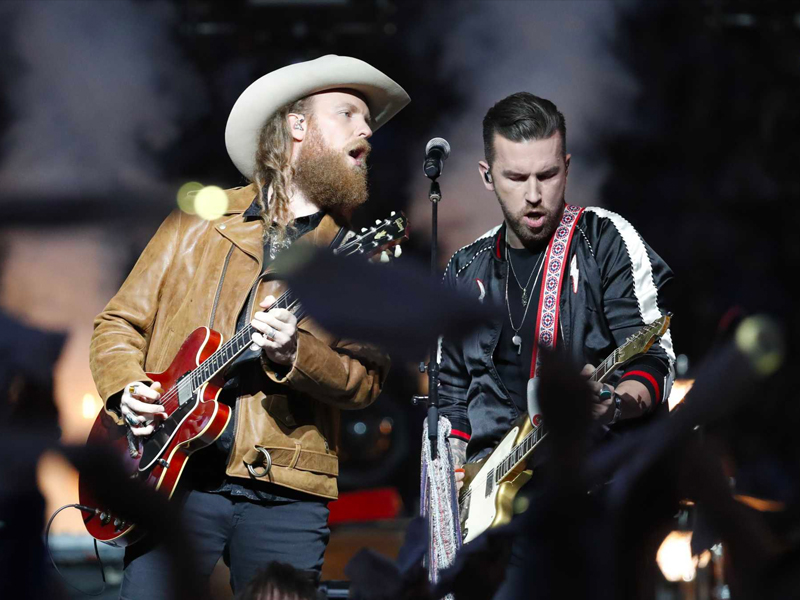 Multiple milestones mark the Osbornes' career in recent years. A half-dozen hits, six Grammy nominations, four CMA Awards, and five ACM awards make them one of the most well-loved country bands. Their three albums, "Pawn Shop" (2016), "Port Saint Joe" (2018), and "Skeletons" (2020), are distinctive and are nothing but sensational.
Fresh from winning the best country duo in the 64th Grammys for their song "Younger Me," the band is back on track. This time the tour is more about celebrating their growth, uniqueness and being true to themselves. Last year, frontman TJ Osborne came out as gay, which inspired the winning song "Younger Me." The song was released because of the overwhelming support of fans for the front man.
"If Pawn Shop was our introduction, and Port Saint Joe was like the first conversation we had with someone over a beer, then Skeletons is the moment where you start getting down to the real stuff and showing who you really are. If you really want to get to know us, this is the record to do it," says John Osborne.
The "We're Not for Everyone Tour" will showcase what Rollingstone said as an "unabashed rock record, a collection of songs clearly meant as a rough draft of what they will, one day, sound like in front of a large audience." Songs such as the terrific lead single "I'm Not for Everyone," the electrifying and chill songs "All Night," "Old Man's Boots," "Back on the Bottle," and many more will surely give the fans life.
Do not miss it and reserve tickets as the Brothers Osborne come to Pacific National Exhibit Fair in Vancouver, Canada, on Thursday, September 1. See you there!