PNE Amphitheatre | Vancouver, British Columbia
This summer, Barenaked Ladies are taking their show on the road and traversing North America! The Canadian rock band known for their tremendous hits, "It's All Been Done" and "Punch Me," are making a much-anticipated stop at the PNE Amphitheatre in Vancouver on Tuesday, 23rd August 2022! The show is part of the band's massive trek titled Last Summer on Earth, which will promote Barenaked Ladies' latest effort, Detour De Force. For their show in Vancouver, fans can expect plenty of new tracks, plus their biggest hits! If you're a Barenaked Ladies fan, you should grab your tickets now before it's too late!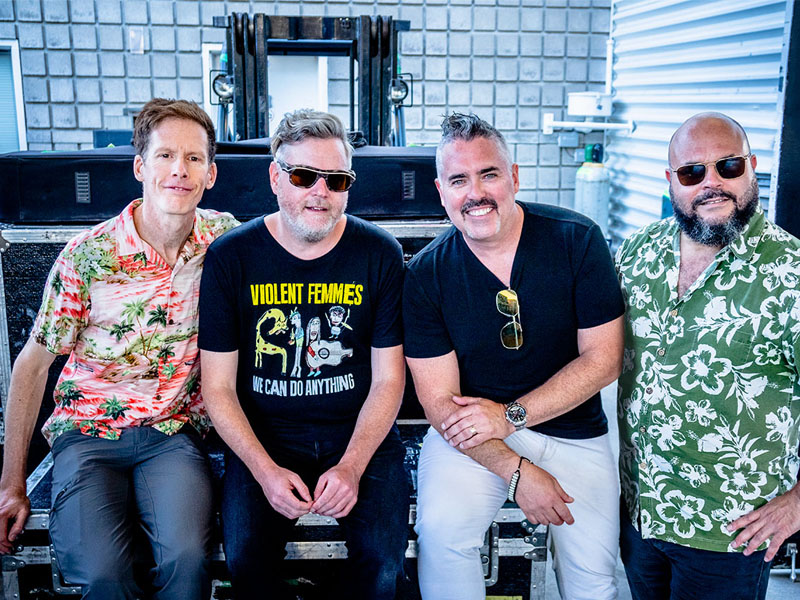 Barenaked Ladies' iconic hits, "If I Had $1,000,000," "One Week," and "It's All Been Done," dominated the airwaves during their prime. These monumental singles skyrocketed the band to the top of the rock music food chain, earning them numerous accolades. With more than thirty years behind them, the band has taken home two Grammy Awards and eight Juno Awards. Barenaked Ladies has released thirteen highly-acclaimed studio albums and sold over 15 million copies worldwide.
The band's debut album, Gordon, achieved stellar success in their home country after topping the Canadian charts. Released in 1998, Gordon was preceded by the colossal hit, "If I had $1,000,000." The band made its first U.S. breakthrough with its sophomore studio album, Maybe You Should Drive. The record entered the Billboard 200 chart and peaked at number 3 on the Canadian chart. The album features the iconic hit songs "Jane" and "Alternative Girlfriend." In 1998, Barenaked Ladies dropped their most notable record, Stunt, which featured the massive hits "One Week," "It's All Been Done," and "Call and Answer." The album sold more than four million copies upon its release, earning them four platinum certifications in the U.S. The band's latest album, Detour De Force, was released in the summer of 2021 via Raisin' Records. The critically-acclaimed effort features singles "Flip," "Disaster," and "Good Life."
They may be prominent during the '90s and early 2000, but Barenaked Ladies continue to amass millions of streams and sell records. The turn of the century rock is here to stay, and it is performing loud at the PNE Amphitheater on Tuesday, 23rs August 2022!